Pour membres seulement. Abonnements limités. **Réservez votre espace dès maintenant**
Members-only club. Limited memberships available. **Join today**
Choisir parmi les fichiers
Choisir parmi les fichiers
Le PARLOIR – caves privées est un nouveau concept qui ouvrira ses portes en septembre prochain, un premier de son genre à Montréal. Situé dans le quartier branché de Griffintown, Le Parloir est un club privé où il sera possible d'entreposer, partager et consommer son propre vin dans un espace moderne et haut-de-gamme, conçu par la talentueuse designer Amlyne Phillips (Kampai Garden, Jatoba, Kozu). Les membres pourront y brasser des affaires ou divertir autour d'une bouteille de leur propre collection. C'est dans un environnement intime et exclusif qu'ils profiteront de leur propre espace cellier sécuritaire, à la fine pointe de la technologie et à température contrôlée.
Le Parloir - Private Cellars is a new concept opening in September, the first of its kind in Montreal. Located in the popular Griffintown area, Le Parloir is a private club where it will be possible to store, share and consume your own wine in a modern and luxurious space designed to host and entertain guests and business clients around a bottle of your own collection. It is in an intimate and exclusive environment designed by Amlyne Phillips (Kampai Garden, Jatoba, Kozu) that members will enjoy their own safe, state-of-the-art, temperature controlled cellar space.
Le Parloir c'est aussi appartenir à une communauté construite autour de l'amour et la curiosité du vin, un lieu conçu pour approfondir ses connaissances et sa passion du vin, un club privé nouveau genre pour y développer des relations durables et ce, dans un endroit sans prétention et convivial.
Trois salles privées seront mises à la disposition des membres pour réserver et organiser des rencontres intimes ou des réunions professionnelles d'affaires.
Le Parloir : l'endroit idéal pour développer des relations dont les assises reposent sur la confiance, la complicité, l'amitié et bien sûr, où triomphe la passion et curiosité pour le vin! 
Le Parloir is also a social community built around the love and curiosity for wine. A place designed to deepen your knowledge and passion for wine, and develop lasting relationships in an unpretentious and friendly place.
Three fully appointed private rooms will be available for members to reserve and organize intimate social gatherings or business meetings.
Le Parloir: the ideal place to develop relationships based on trust, complicity, friendship and of course, where passion and curiosity for wine triumphs!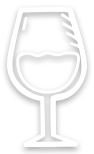 forfait particulier
personal package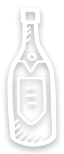 Corporatif
Corporate packages
Choisir parmi les fichiers
Choisir parmi les fichiers
Choisir parmi les fichiers
Choisir parmi les fichiers
Veuillez sélectionner le type d'abonnement et la capacité du cellier que vous désirez.
Please select the type of membership and cellar capacity desired.
Pour prendre rendez-vous avec nous, veuillez nous contacter à direction@parloir.ca ou au 514-771-8802.
To book an appointment with us, please contact us at direction@parloir.ca or call us at 514-771-8802.